Even if you've never baked before, the rewards of home baking are within your reach. Many recipes for baked goods aren't at all difficult. Plum-Good Coffee Cake is a prime example. The coffee cake is a good way to add more fruit servings to your diet for breakfast, brunch or a late-night snack and, best of all, it's easy to make.
For success, start by gathering all the ingredients and equipment. Let the butter sit at room temperature until it's soft. This makes it easier to beat the butter with the sugar so they take in air and form a fluffy, creamy mixture. Adding cold eggs to the creamed butter and sugar could harden the butter again and make the batter curdle. To prevent this, take the eggs out of the refrigerator 20 to 30 minutes before you use them or put them in a bowl of warm water while you're assembling the other ingredients.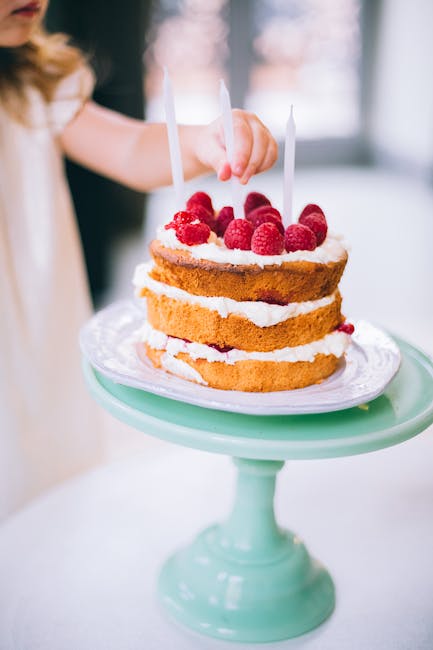 Low speed on the mixer helps keep the flour mixture from flying in the air. Because overbeating the flour could toughen your cake, beat just until the batter is smooth. Use a rubber scraper or spoon to add half of the fruit by hand. Be gentle to avoid crushing the plums.
In about half an hour from the time you pop the pan into the oven, you'll have a cake you can proudly serve to family and friends. Nobody has to know how simple it was to bake!
Plum-Good Coffee Cake
1 (9-inch) cake or 8 servings
1/2 cup (1 stick) butter,
softened
2/3 cup sugar
4 eggs
1 teaspoon vanilla
1 cup all-purpose flour
1 teaspoon baking powder
1/2 teaspoon pumpkin pie
spice
1 1/2 cups diced fresh plums
(about 8 oz.)
Confectioners' sugar,
optional
In small mixing bowl at medium speed, beat together butter and sugar until light and fluffy. Beat in eggs and vanilla until thoroughly blended. Stir together flour, baking powder and spice. Add flour mixture to egg mixture. Beat at low speed until smooth. Fold in 3/4 cup of the plums. Pour into lightly greased 9-inch round cake pan or quiche pan. Top with remaining plums.
Bake in preheated 375 F oven until lightly browned and top springs back when lightly touched with finger, about 30 to 35 minutes. Cool on wire rack. Dust with confectioners' sugar, if desired. Cut into wedges. Serve warm or cool.
Nutrition information per serving of 1/8 recipe without sugar dusting: 283 calories, 15 g total fat, 137 mg cholesterol, 210 mg sodium, 101 mg potassium, 33 g carbohydrate, 5 g protein and 10% or more of the RDI for vitamin A, riboflavin
---
Get all the latest Business Management Updates and news for your career in our Business Management Tool Box.
Thank you, as always, for reading my latest post. Share your thoughts and ideas directly in the comments. If you loved what you just read why don't you take a look at other posts of mine here.
Leave your email and be the first to get notified of any of my new post, events, ecourses, resources and any new behind the scene developments.
Get all the my latest innovative and creative business resources, strategies and ideas all under one roof over at Rachael Academy.
"We are truly Amazing, we can change the world with one kindness at a time".
With all my love, send me a message and let's have a chat