So I've been obsessing with this  bombshell fashion blogger named Micah Gianneli. Number one she looks absolutely amazing and can we also take a look at all her outfits she manages to pull off so effortlessly. I also love the way she owns her own spotlight! She's an inspection to me. You can checkout her instagram account @mincahgianneli by the way you should flow, no paid affiliation to say that 🙂
I know not all of the rest of us mortals can pull off some of her outfits, but take heart, I have, because if do you have a sense for high fashion, but are working with a low budget? So many of the fashions and styles seen on many media outlets are stunning, but come with shocking price tags.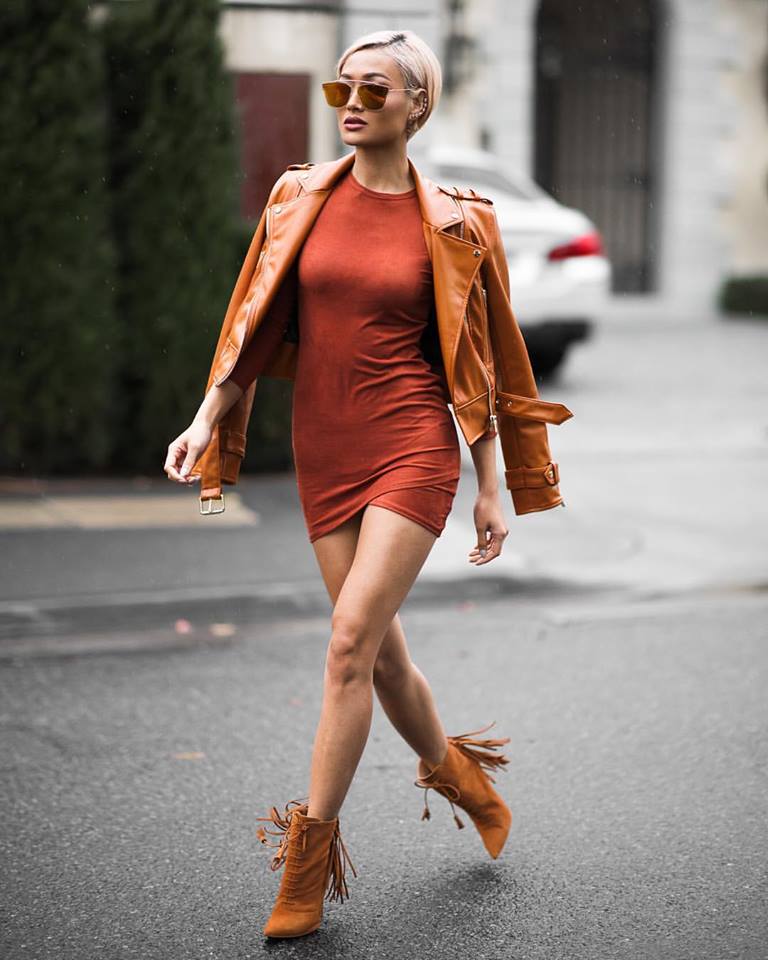 How can you keep up with the latest fashions without breaking the bank? Follow these fashion budget tips from the professional stylists and you can sport the latest outfits while still staying within your budget. No piece of clothing is ever worth going into debt for.
The first step is to take stock of your current wardrobe. Donate or consign any pieces that you've not worn in over a year. Don't torture yourself by hanging on to items that are too small with the hopes of one day having them fit.  Take a video of the items in your closet.
One of the most expensive mistakes many shoppers make is purchasing single items with the hope that there's a matching piece in their closet. With a video of your wardrobe on hand, you can avoid collecting pieces that end up gathering dust.
Remind yourself that quality clothing is always a better, longer term investment than quantities of clothing that don't fit or wear well.
One of the most frugal ways to sport the latest fashions is through the smart use of accessories. Visit several local consignment stores. These can be treasure troves of well-priced and current accessories. From scarves, to costume jewelry to handbags, just about every imaginable accessory can be found in consignment stores. Coupons are another great way to stretch your fashion dollars. Take advantage of the awesome deals offered by Groupon coupons and check out the huge selection of accessories available at Walmart.
Again, select quality pieces for your basics and jazz up your style with scarves, jewelry, handbags and shoes. A little bling pared with a basic jacket and pants can take an outfit from bland to spectacular. Best of luck on your frugal fashion journey!
---